Armenian national dish Ghapama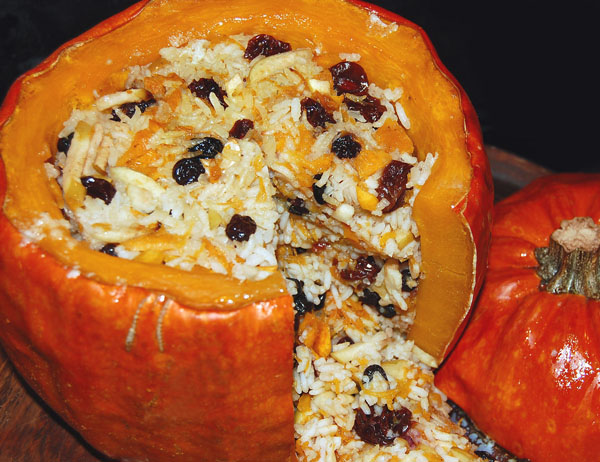 3 hours, for 15 person
Ingredients
1 middle pumpkin
1 glass rice
1 glass different dried fruits
1 glass nuts
1 small glass oil (or butter 2 table spoon)
cinnamon
Bahar
salt
Preparation
Cut topping of the pumpkin as it becomes cover for it. Then clean kernel of the pumpkin.
Cut dried fruits and nuts and heat in the oil.
Add the rice, honey and cut fruits and nuts so to fill the half of the pumpkin.
pull water to cover the rice.
Close the pumpkin with its top and cook it in oven till the water sucks in the rice and the pumpkin is cooked.