Armenian National dish Harisa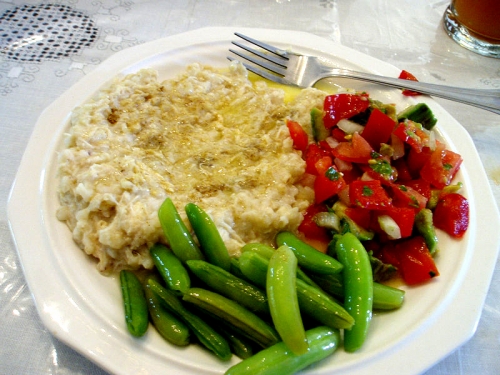 Traditional Harisa receipt by Sonia Tashjian 
2 hours, for 6 person
Ingredients
– 1 kg groats
– 1kg meat
– salt
Preparation
Pull water on meat, boil it and clean the foam.
Pull groats on oiling meat and cook it on a light gaz till it becomes soft.
After it you should cohere that till becomes homogeneous.
Serve with butter.
There is an interesting story of rediscovering of Armenian Harissa reciept by Chris Coyle.