What Zaruhi Babayan Suggests to Our Visitors not to Miss in Armenia!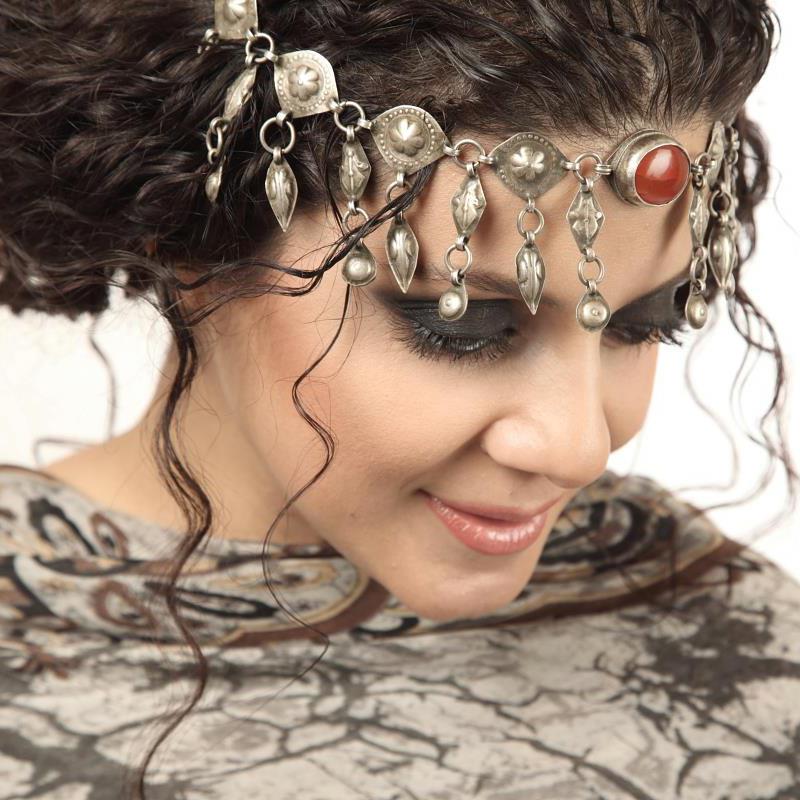 Armenia's celebrity, famous and beloved singer Zaruhi Babayan is happy to share her favorite and preferable places in Armenia and travel attractions. Having had numerous concerts both in Armenia and overseas, Zaruhi has made a clear idea about what can be interesting for visitors. As she mentions, each country or nation has its unique characteristic features – something that can be seen as a visit card for that
country. "Such visit cards for Armenia, first of all, are our sightseeing, our significant monasteries imbued with age; picturesque sights of nature, and of course, our cuisine".
At first our beloved singer Zaruhi starts for cultural and class special music lovers and suggests: "to visit Academic Opera and Ballet Theater and enjoy the classical masterly music by Armenian talented musicians in the concerts of Philharmonic Orchestra of Armenia. There is no doubt our visitors are interested in our folk dance and music. Another important thing is to get acquainted with the real Armenian traditional folk dances and music. The best way for that is to be present at the concerts of Merangulyan Song and Dance Ensemble", mentioned Zaruhi and added, "Now about my suggestions for the lovers of jazz music. They will not get bored in our city as we have many jazz clubs such as Malkhas Jazz, Mezzo Classic
House Club, Terrazza and especially Ulikhanyan Club where you will have an opportunity to listen to tastily jazz, rock, city folk music in a happy atmosphere with wonderful treatment".
You can book a classical city tour in Yerevan or choose your trip yourself. Our city, Yerevan, is known for its cultural sights and numerous museums. Our visitors, first of all, should visit National Gallery ­of ­Armenia ­that is situated in the center of Yerevan, in the Republic Square which is also a beautiful place to walk along the singing fountains. "As for museums, I would take my guests to Parajanov house-museum. It is a unique world where each corner presents the life and works of great film director S. Parajanov. Besides, I always take my children to Children Art Gallery. I also would suggest our visitors who travel with their children to take them to Small Theater to watch very interesting performances".
The most beautiful place to walk in Yerevan is the Northern Avenue full of many shops and open-air cafes. "For me the best place to have a walk is our Swan Lake which is the integral part of my childhood memories".
The city of Yerevan now has many places of entertainment where young people can have nice times. One of entertainment centers is Play­City that offers many different attractions both for adults and their children. In summer months the best place where you can avoid of unbearable heat of city is Water­World situated just in the northern part of Yerevan. Visitors can try Aquatek, Grand­ Sport, Orange­ Fitness, Gold's­Gym­centers for training also.
Talking about Armenian cuisine, Zaruhi says, "Of course, cuisine is one of the glories of our nation. Armenian traditional dishes such as barbecue and dolma are world wide famous and visitors can't avoid tasting them in any restaurant. If you want to feel the real taste and aroma of fresh and organic food products granted by Armenian fertile land, you should by all means try our vegetables, fruits, and of course homemade strained yogurt (matzoun). Therefore, I assure our organic and fresh salads, that you can taste them in our restaurants and even cafes".
Zaruhi Babayan suggests one of her favorite cafes – Pascucci where you will be treated with the freshest salads, and even the most exquisite pastries in Yerevan. After a fresh salad the other specific Armenian dish is our­ fish­ –­ Ishkhan. She always takes her guests to taste Armenian fried fish in Sevan town, just in the neighborhood of Sevan ­Lake, where there are many specialized restaurants. In Sevan our visitors can walk in the arms of gorgeous nature and swim in Sevan Lake, and later the best suggestion that she would do is staying in Tufenkian ­Heritage­ Hotels at least for one night, then she was sure that our visitors will extended their stay. One of the Tufenkian Heritage Hotels also was opened in Dilijan as well. As Zaruhi assures, "In Tufenkian Hotels after your long trip to Armenia you will feel yourself as in heaven surrounded with friendly atmosphere, in fabulous nature and with nice interior design of hotel but don't forget to drink a cup of tea with Armenian sweet jams.
Totally, if you would take some times outside of Yerevan except Sevan, and Dilijan try to visit Tsaghkadzor also which has professional sky resort
but on summers it has it unique nature which you can rest in its nice hotels".
Armenian cook are also specialized in making different dishes of other national cuisines. Except for Armenian traditional delicacies you can taste also Chinese, Japanese, Georgian and Austrian cuisines.
Zaruhi says: "In Yerevan I have tried Chinese dishes almost in all Chinese restaurants… and each one has their special cooking expert. O… But I can tell you something new. The most exciting thing in Yerevan… it is Austrian ribs which are perfectly made in newly opened restaurant Vienna Ribs on Saryan Street".
Zaruhi says: "Our visitors should by all means take a time and visit Karabagh that has many gorgeous sightseeing and attractions to offer to visitors.
During your walks along the cozy sights of nature in Karabagh, at each step you are accompanied by the stunning beauties of natural surroundings".
"Enjoy your times in Armenia". With our beloved Armenian singer, a kind mom and so cute personality Zaruhi Babayan's picks each Visitor will have a wonderful time in Armenia base on their different preference, age and profession and they will save lots of their time. Zaruhi Babayan has released her new CD which presents a series of folk music, both new and favorite songs.