May 28 – The Day of Independence in Armenia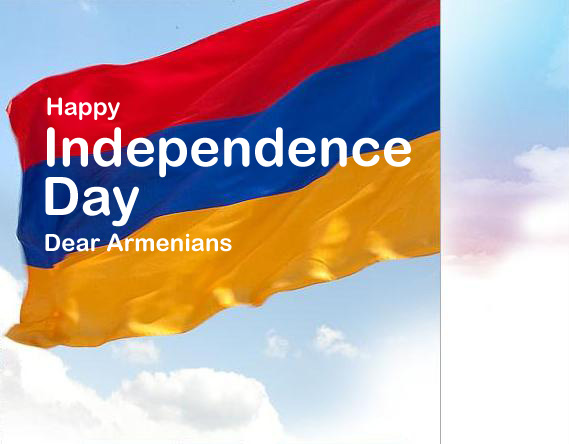 Article from TourInfo Magazine
The Heroic Battles and the Victories
May is a month of victories for the Armenians. The history shows that the Armenian people erected all the most important victories in May. And now continuing the tradition of spring holidays, on May 28 we celebrate the independence of the First Republic of Armenia.
Armenia lost its statehood after the fall of Cilician Kingdom in the 14th century. It is obvious that a nation with freedom-loving spirit like the Armenians could not tolerate that situation for a long time, and 6 centuries later the Armenian state must have been regained and renovated. The independence day of the First Armenian Republic is officially celebrated since 1992. The Armenians gained the desired statehood and independence due to the inflexible will-power, clearness of purpose and whole-hearted struggle. The battle was born in a difficult period for the Armenians, when the people had hardly avoided the extermination program of Ottoman Empire. But they found the strength to struggle for the sake of their independence. The reestablishment of the statehood of the country was gained by a number of heroic battles. The regular Armenian troops and the detachments made by volunteers were fighting in three fronts – Gharaqilisa, Bash-Aparan and Sardarapat. They managed to end the three battles with glorious victories. Here are the victories due to which the Armenian people reclaimed the long-wished independence.
On May 28 of 1918 the National Council of Armenia confirmed the decision to establish the Independent Republic of Armenia. The president of the Council Avetis Aharonyan announced the declaration of independence of Armenia to found the First Armenian Republic in a territory of 12000 square km. The Armenians, who have been longing for the independence for nearly 600 years were triumphant.
In spite of the short life of only 2.5 years of the First Republic of Armenia, the declaration of independence was turning point in the political, religious and cultural life of Armenia as the parliament was elected, the government was formed and the Armenian Tricolor was adopted as the natioal flag of the state.
Traditionally we always remember the victories erected by our heroes and with great solemnity celebrate the independence of the First Armenian Republic on May 28. The high-ranking officers and the ordinary people pay their homage to the victims of the heroic battles after which they participate in various events that are organized near the Sardarapat Monument, the memorial to the battle of Sardarapat. People also organize pilgrimages to the memorial of the battles of Bash-Aparan which is situated in Lori region. Of course, the main celebrations, concerts and the festive firework are held in the Republic Square in Yerevan.