What Nune Yesayan Suggests to Our Visitors not to Miss in Armenia!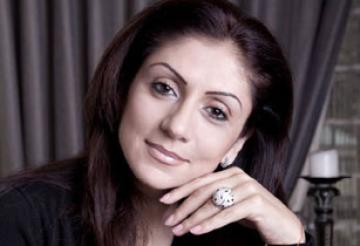 Article from TourInfo Magazine
The May issue of our " Armenia Guide" circle presents the recommendations of Armenian popular singer Nune Yesayan who enjoys great love among people. She began her career as a professional singer in 1990 and acquired the love of people and won fame. During many years of creative work she won numerous awards and titles, such as "Best Female Vocalist", "Miss Soul"; then she received honors for best album, best music video, best concert, etc. The range of her albums ("World", "Nune", "Love", and "Sayat-Nova") was completed by the "International Album" in 2005, the title song of which "Dle Yaman" was
devoted to the 90th anniversary of the Armenian Genocide.
So, here are the viewpoint and suggestions of Nune Yesayan who reveals the most exciting places in Armenia especially for the lovers of nature. "Each time you visit a new country, you are interested in the history, national dresses and particularly sightseeings which are the visit cards of that country.
In this regard the visit cards of Armenia are our centuries-old cultural monuments: pagan Temple of Garni, Monastery of Geghard which is wholly caved in the rocks, TatevMonastery which is also an ancient educational center, and the pearl of Armenia – Lake Sevan. In our country there are many cozy corners of nature, beautiful lakes, caves, which will attract the visitors' attention. Our natural treasures are warm waters and you can visit Jermuk and Sisian to enjoy the healthy traits of them".
The warm climate of May allows the visitors to visit many places in Armenia, such as Lake Sevan, which is the best place to swim, and to visit Sevan Peninsula where you can see the churches of Sevanavank, St. Araqelots and St. Astvatsatsin. As Nune assures, May is a wonderful month to visit the city of Shushi in Karabagh, which has many green areas where you can walk and feel the authentic breath of nature. "There is a place in Shushi, called "Jtrduz". It is a long way covered with green grass at the end of which you reach a deep canyon. At that moment you just keep your breath feeling the authentic beauty of powerful nature", tells Nune. While having a rest in the regions of Armenia you will be hosted in the newly opened hotels of high quality, such as Tufenkian Heritage Hotels in Lori region and Avan Shushi Plaza in Shushi.
Armenia is a great country to spend vacations, especially for those who are fond of having a rest in the arms of nature. As Nune says, "There is also such a place in Yerevan. It is the "Environmental Park" situated in the northern part of the city, where you can have a wonderful walk in the woody nature near the small artificial lake and make a fine picnic with family or friends especially in summer months". And for those who prefer to organize their family events with their children in Yerevan, Nune offers to visit children cafes and playgrounds, the best one of which is Play City, where you will find all the forms of entertainment both for children and their parents. Play City is a great place for the lovers of billiard and bowling as well. In Yerevan you can find restaurants which serve foreign cuisines. For lovers of French cuisine Nune Yesayan recommends to taste the exquisite dishes in the restaurant "Noyan Tun" or in the cafe "La Boheme". While travelling in Armenia the visitors should by all means enjoy the taste of traditional Armenian delicacies as well, for which you can visit the restaurant "Our Village" where you will be surrounded by a warm Armenian atmosphere. The most exquisite traditional dishes of Armenian cuisine are also served in the restaurant "Ararat Hall". After having dined you should go on tour to visit the museums which are numerous in Yerevan. The most important museums of Yerevan you should visit, first of all, are the Matenadaran, Institute of Ancient  Manuscripts, and the History Museum of Armenia situated in Republic Square.
Our capital is a beautiful city especially to have a walk along the greenery gardens. For example, you can have a nice walk in the Saryan's Park named after the great painter M. Saryan; in the center of the park you will see his statue chiseled by sculptor Levon Tokmajyan. Here you can also find many pictures of Armenian modern artists exhibited in open-air garden. Another beautiful park of Yerevan is Children'sPark which is also called "Komaygi" situated in the neighborhood of Russian Square.
If you are looking for any present or gift, you can visit our open-air market Vernissage, where you will find various magnificent handmade works and handicrafts. They can serve both as souvenirs and as gifts for your relatives who wait for you in your country. The best presents from Armenia can be healthy Armenian fruits and dried fruits made of them which you will find in Armenian markets. You can find souvenir shops on Abovyan street as well. This street presents the part of Old Yerevan where the Moscow Cinema and the Golden Tulip Yerevan Hotel make the real coloring of the old city.
Yerevan has also some bookstores and bookstore cafes placed in the busy area of the city, such as Bureaucrat and Art Bridge where you can both have a cup of coffee and choose one of the books presented in the store. It is a valuable choice to visit a bookstore cafe and to buy a book just in Yerevan, in World Book Capital 2012.
Of course, you will need to relax and train yourself. So, you can visit one of the developed sport complexes in Yerevan. As Nune says your best choice for health and fitness will be Gold's Gym. After having trained themselves our visitors can visit a beauty salon to make a new fashionable hairstyle or fine make-up in NN Beauty Salon, which is situated near the city center. Armenians' favourite singer Nune Yesayan who performs the Armenian folk and troubadour music and has greatly contributed to its development and introduction, reveals her recommendations and offers the places where you can see the most beautiful corners of Armenian nature. She also suggests not to miss the  opportunity to taste the traditional delicate dishes of Armenian cuisine.