Wine Festival in Areni Village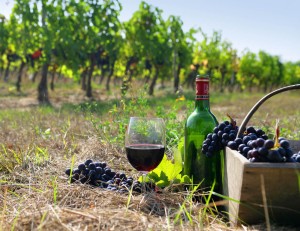 From immemorial times wine has been symbolic for Armenians and now it is the ornament of Armenian tables. Praise to wine which helps us to come back to the roots of mankind and reclaim the wisdom of our grandfathers. Armenia can easily be called the homeland of wine. Armenian wine has over 3000 year old history. There are many stories and legends about the origination of wine in the world. We find the oldest and the most realistic one in the Bible according to which upon the end of the flood forefather Noah landed on the Biblical Mount Ararat and planted the first grapevine on its foothill.
Viticulture and wine-making traditions have been preserved and reached to our days. Today Armenian viticulturists grow more than 200 sorts of vine, the most of which are of Armenian origin such as kishmish, muskat, haghtanak. This sorts are used to make sweet, semi-sweet and dry wines. Armenian wine has its own place among the wines of the world due to the high content of sugar in the Armenian sorts of grapes, which contributes to getting more stiff and semi-sweet wines.
You have a great opportunity to visit the Areni wine festival – choosing our day trip to the south of Armenia – Tour to Khor Virap, Noravank and Jermuk.
This year on August 8 Areni village will host the beautiful tradition of wine festival already become favorite cultural event. Both products of wine-makers and homemade wines of farmers will be presented in the festival. "Armenian songs, dances and performances will dominate throughout the festival. It is envisaged to make the festival annual; and this is done to develop tourism in Armenia, for Areni village has many opportunities to host tourists", mentioned Nune Manukyan, director of Areni festival foundation, and added, "Ancient Armenian rituals associated with grape holiday will be performed. There is going to be treating of Armenian national delicacies in rural houses where tourists will get acquainted with Armenian lifestyle. In addition, grape compressing ceremony will be held in the square, the participation of tourists in which is welcomed. They are also welcomed to watch the baking process of gata (Armenian national sweet bread) and Armenian national bread -lavash.
The hay-hay of ceremony is an amazing competition among tourists. The contest titled "Armenia in Your Eyes" welcomes tourist to portray sketches. The best one will appear on 100 bottles of Areni wine, which is the most exported Armenian wine, made of Areni grape sort. There is a museum of wine-making in Armenia housing a collection of hundreds years old wines. It is noteworthy that there are only 3 museums of the same kind in the world: in France, Italy and Armenia.