What Lusine Tovmasyan Suggests to Our Visitors not to Miss in Armenia!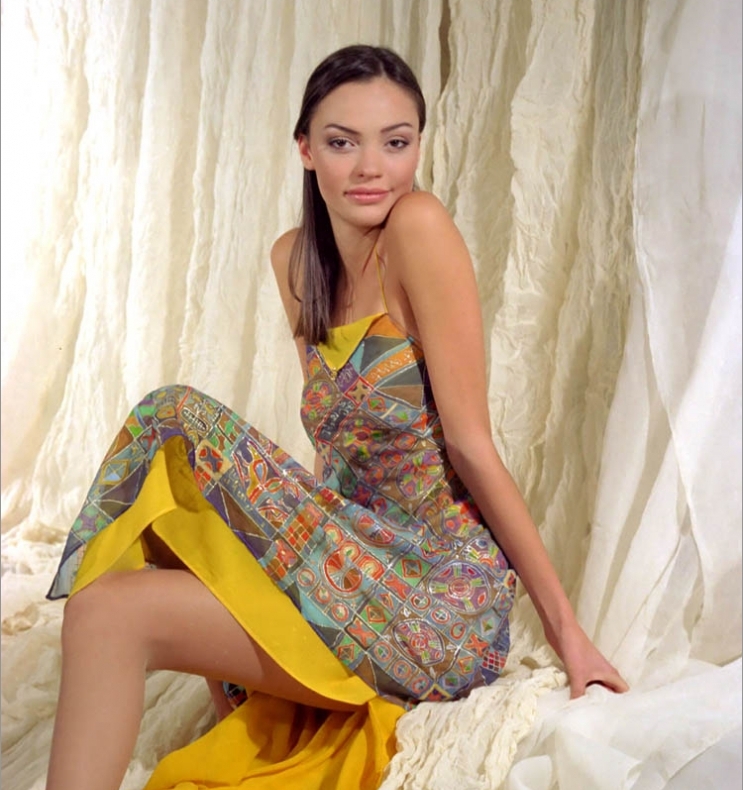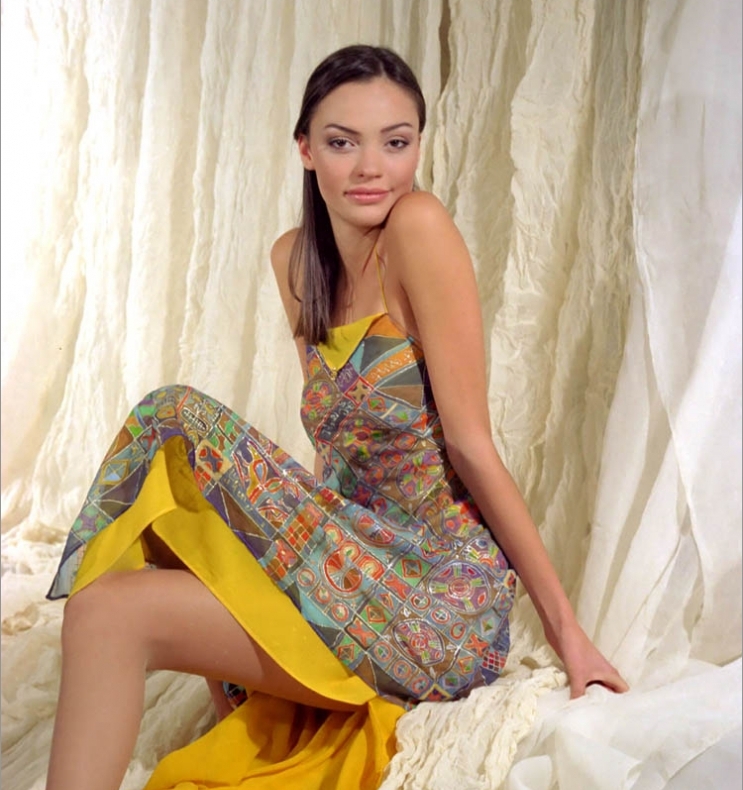 We present  Armenian beauties Lusine Tovmasyan who won the title "Miss Armenia 2003" in the competition "Miss Europe" in Paris will share her recommendations with our visitors.
The Armenian beauty sincerely says, "While visiting any country each visitor wants to explore everything new specific for that country. Each country and nation has some unique features that are interesting for the visitors. In this regard the first thing that attracts our visitors in Armenia is our religion with its solemn history and cultural monuments which are the unique samples of world architecture.
The most interesting places are the pagan temple of Garni, cave-carved monastery of Geghard, and the cradles of Christianity – Mother Cathedral of Etchmiadzin and Khor Virap Monastery".
The other place that Lusine mentioned the best for the visitors is Yerevan. "Our capital captures the visitors by its national coloring and wonderful center where you can easily find everything: shops, cafes and restaurants are situated in the center of the city", mentioned Lusine, "Yerevan is rich in dining places that offer various cuisines. When I am having guests from abroad, I always recommend them to dine in Noyan Tun restaurant where you will be treated with fine French dishes". For breakfast or lunch Lusine suggests visiting Art Bridge café which is a fine place to visit with friends and family. Moreover, here you can gain interesting souvenirs from the cozy library of the café.
The best restaurant to have supper is "La Piazza" which opened its hospitable doors in the heart of Yerevan, in Northern Avenue. If you want to eat and enjoy pleasant music, so you should visit "The Club" where you will enjoy film screening and Chinese tea on special days as well. The lovers of jazz also can find wonderful places in Yerevan to have a nice time. Your best choice will be the Classic House Club Mezzo or Malkhas Jazz Club.
Yerevan is known as an "open air museum" and it is really rich in museums, which present house-museums of famous writers and artists. But the most interesting museum which Lusine Tovmasyan suggests visiting first of all is National Gallery of Armenia, where you can see many things.
Having dined in one of the beautiful dining places of Yerevan and having a city tour you can devote yourself to sports. One of the most interesting sports is horse riding. So the lovers of horse riding should visit Hayrapetyan Horse Riding hippodrome.
And Lusine also has suggestions for those who prefer tennis for whom the best choice will be Master Class Tennis Club. In Yerevan the visitors can also find the other sport services. For that you should visit Orange Fitness Center, where you will find the following services: spa, massage, swimming pool, water aerobics, table tennis, and many more.
Our city has many entertainment centers not only for the adults but also for children. A wonderful entertainment center where both parents and their kids can have a nice day full of exciting experience is Play City. It offers various attractions and games for both adults and children. In Yerevan there are also many places for children to have their time such as the numerous cafes for kids. Lusine's best suggestion for children cafes is "Wonderland" where your children will have a nice time.
Of course, in Armenia there are many wonderful places to have a rest not only in Yerevan but also in the country. As Lusine mentioned, "For the lovers of active rest a lovely place is Tsaghkadzor, which offers many attraction programs for the extreme lovers. It is the best place especially for the lovers of skiing and snowboard. As for myself, I am fond of passive rest when you can just have a walk in a forested nature enjoying the freshness of air in the surroundings of nature. One of such places in Armenia where you can have a good rest is Jermuk with its various sanatoriums and newly-opened hotels. There is another place where you can have a great rest in spring months and enjoy the wonderful nature of Armenia.
This is Dilijan – the Armenian paradise. When you are in Armenia in summer, the best place for the rest is Lake Sevan, the pearl of Armenia, the beaches of which are surrounded by rest houses and entertainment centers".
So, when you are in Armenia there are things that you shouldn't miss. The first thing that our beauty suggests to do is to enjoy the taste of delicious dishes of Armenian cuisine as. "The most famous traditional dishes in Armenia is dolma, the taste of which you enjoy in restaurant Dolmama. In this restaurant the taste of dolma is incomparable as here it is made with large sliced meat instead of minced, and it is very tasty", mentioned Lusine Tovmasyan.
In addition, Lusine mentioned that to feel the beauty and charm of New Yerevan you should have a walk along the Northern Avenue, but to see the real coloring of Old Yerevan you should walk along the Abovyan street.
This street is also a great place for shopping especially for buying souvenirs. The best cinema of Yerevan – Moscow Cinema is also situated on Abovyan street. In any case the streets of Yerevan city are very beautiful and flowery. One of such beautiful streets is Sayat-NovaAvenue; a walk along which is the best way to relax in the evening. It should be mentioned also that Sayat-Nova Avenue leads to the Opera House, which is the heart of cultural life of Yerevan.
As Lusine added, "The visitors of Armenia are lucky in doing shopping as our supermarkets work around the clock". So following to the suggestions of Lusine Tovmasyan, "Vice Miss Europe 2005", you will surely have an unforgettable time in Armenia.