What Sofi Mkheyan Suggests to Our Visitors not to Miss in Armenia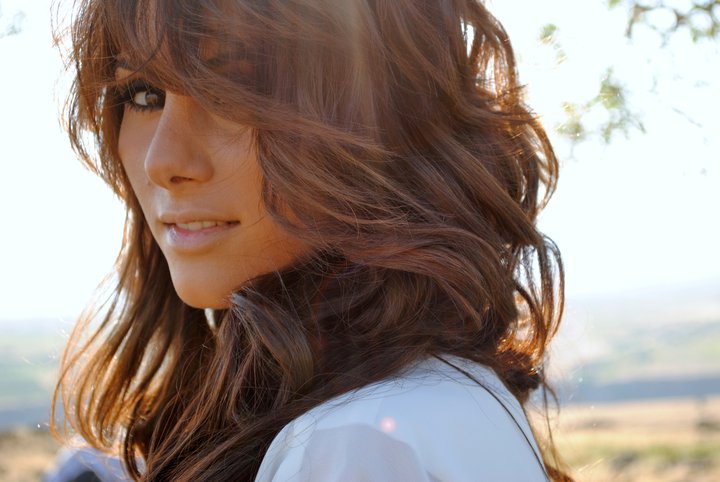 Popular Armenian celebrity Sofi Mkheyan who occupies her unique place in modern art of singing shares her impressions and recommendations with the visitors of our country. Beginning her main activities in the art of singing in 2005 Sofi Mkheyan became the winner of "Best Newcomer" award and in a short period became one of the public's favorite singers due to her unique style of singing. The singer considers her pledge for success the honesty in work that she does.
She has taken concert tours in various European and other countries such as Italy, France, Spain, Czech Republic, The Netherlands, Iran, Shanghai, The USA, etc seeing many different amazing places. Still, every time returning to the homeland she feels the warmth of native land and the sweetness of being surrounded by native people. Having been to many places and being familiar to various corners of Armenia as well, the singer shares her impressions and advices with you.
Visiting Armenia or any other country the first thing that attracts the tourists is the idea of getting acquainted with people, revelation of something new and acknowledgement of culture and traditions. "If I have spare time I prefer to spend it with my friends in one of warm and cozy places of our city. I would like to sit in a café and chat with my friends enjoying one of the luscious delicacies of Armenian cuisine", confesses Sofi Mkheyan. One of such cozy corners that Sofi prefers is "The Club" where you can enjoy your dinner in the small restaurant of the club, then have a cup of tea in a comfortably-furnished tea room. After all these you should by all means visit the concert hall and enjoy ethno-jazz, guitar, violin, and piano music and film screening. But wait… Here you are to be pleasantly surprised in the marketplace where you will find a wide range of interesting souvenirs. If you want to taste Armenian traditional dolma Sofi recommends visiting the Armenian restaurant "Dolmama". And those who want to sense the taste and aroma of Armenian khash should visit the "tavern of Afrikyan" family where they will explore how the citizens of Old Erivan lived and all these accompanied by Armenian folk songs in a warm family atmosphere. As the young Armenian singer mentions the best way to introduce our centuries-old history to the visitors is to deliver it in historical places. In this regard, the first place to visit in Armenia is Echmiadzin the religious center of all Armenians and the holy center of Christianity where the mother cathedral of Armenia was built just after becoming the first country in the world to adopt Christianity in 301. When you are in Armenia, no matter for a short period of time or for what you travel to Armenia, you should surely visit one of the wonderful monasteries of our country – Geghard Monastery which impress everyone by its solemn look and history leaving an indelible memory in their hearts. The other miracle that is situated not far from Geghard Monastery is the Temple of Garni, an ancient pagan temple that is standing till now. These two places being situated near each other reveal a kind of harmony between the old and new and constant values as well.
Sofi Mkheyan also mentioned the places where she likes to have her rest, "It's a necessity to manage to see the picturesque places in which Armenia is rich. In summer I prefer to have a rest in Lake Sevan, the pearl of Armenia. And the best place to enjoy your winter holidays is Tsaghkadzor, which has many sport complexes and attractions which are especially catching for those who prefer active rest. Arriving in Armenia you should by all means find time and visit Karabakh to enjoy miraculous nature and people's hospitality". The favorite place of the singer in Yerevan is the Republic Square which represents the colors and the life of the capital, from where people should start their city tour. Our city is famous for its museums, and it deserves to be called "the open air museum", but there is a museum which is unique in its type. This is Matenadaran, the Instate of Ancient Manuscripts, which has the world's biggest collections of ancient and medieval manuscripts and books. The next museum which is to be visited by all means is the History Museum of Armenia where you can easily make an idea about the history of our country and Armenian lifestyle.
To get acquainted with Armenian lifestyle and to buy wonderful souvenirs visit Vernissage, the open-air market, which presents a small Armenian world. Here you will find such beautiful souvenirs as Armenian khachkars (cross-stones), rugs, bags with elements of Armenian national dress (taraz), etc. Continue the city tour to the Abovyan Street, the heart of Yerevan. As the Armenian young singer and merely a real Armenian girl mentions here you will be delighted in the square of Charles Aznavour where Moscow Cinema is situated to welcome guests to memorable film screenings.
Being in Armenia enjoy the Armenian brandy the tasting of which becomes more mysterious when it is accompanied with a tour in the museum of Noy Wine and Brandy Factory, where you will get acquainted with the history of Armenian brandy. Thus, having enjoyed the Armenian warm hospitality and all the walks around the city it's high time to dedicate yourself to sport life. Being a very energetic and active personality Sofi Mkheyan recommends to golf lovers to visit Ararat Valley Country Club and those who prefer tennis she offers to visit Master Class Tennis Courts. Revealing the places of interest in Armenia for visitors the singer challenges to introduce our country, our songs and dances, our culture and history in such a way that the visitors can get something new for them and take the unforgettable experience with them leaving it in their memories forever.