French Senate passed Armenian Genocide bill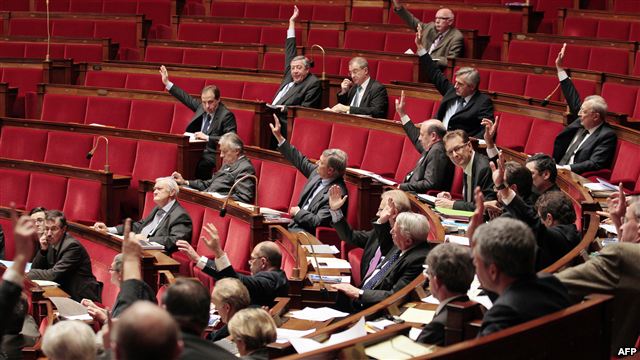 The French Senate passed the bill criminalizing the denial of the Armenian Genocide with 127 votes for and 86 against.
The executive body voted for the bill whereas the Law Committee of the Senate voted against. The discussion lasted about 7, 5 hours during which senators made speech speaking for and against the bill. However, none of them denied the fact of the Armenian Genocide which was officially recognized by France in 2001.
The bill will be put into effect after it is ratified by the French President.
On December 23, 2011, French National Assembly passed a bill criminalizing public denial of the Armenian Genocide. The bill immediately sparked uproar in Ankara and Paris. The bill will impose a 45,000 euro fine and a year in prison for anyone in France who denies this crime against humanity committed by the Ottoman Empire.