Deputy Minister of Economy offers combining tourism and mining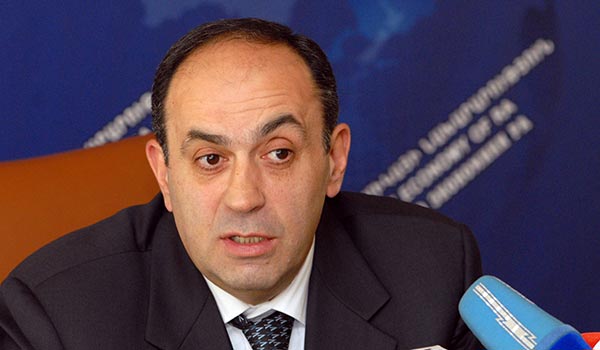 "Our expertise conclusions regarding January-September assure us to say that we will have about 18 percent growth compared with the same period of previous year". This year we will have about 600 thousand tourists and in case of protecting 18 percent growth, that is fully realistic, at the end of the year we will reach 800 thousand compared to 684 thousand visits of the previous year",- today, during the meeting with journalists presenting tourism development rates motioned Ara Petrosyan, Deputy Minister of Economy.
Answering the question what solution is suggested by the Ministry of Economy, when at places intended for tours are implemented mining, Petrosyan replied that a country like Armenia that does not have much natural resources will "receive maximal results from all branches".
It is necessary to mention that the issue regards village Srvanants at Syuik Region that is situated 4 km far from village Tatev and is included in the development program of National Competition foundation. At the same time exploitation of metal mining is intended near the village.
"Today there are mines in many countries, in very serious touristic places. Just it is necessary to meet the standards that are necessary for not harming the environment. Today even tours are organized in mines. They exists mining tourism concept. Tourism and mining are combinable. There are tourism types in mines",- as a solution mentioned Petrosyan.
He also added that countries where has launched the development of so called industrial tourism are many. According to the Deputy Minister old factories, machines, ect are interesting for tourists, fathomer, many of these factories became museums, and in territories of some factories are built hotels.