ARMENIA 2008-2012 | VIP VISITS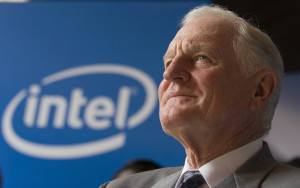 During an official visit on October 7, 2011, French president Nicolas Sarkozy presented the city of Yerevan with a sculpture by Auguste Rodin. In his speech at its opening ceremony, Mr. Sarkozy stated, "Immediately after the first genocide in modern  history, tens of thousands of Armenians sought refuge in France. And they found their second homeland, continuing to cherish Armenia in their hearts. France has recognized the attempted annihilation of the entire nation, calling that crime what it really should be called: genocide."
On October 21, 2008, the presidents of Armenia and Russia, Serzh Sargsyan and Dmitry Medvedev inaugurated Yerevan's Russia Square. The strategic partnership between the two countries was emphasized by their respective presidential visits.
On November 11, 2011, President Serzh Sargsyan hosted the co-founder, president and CEO of National Instruments, James Truchard. Mr. Sargsyan emphasized the importance of the company's $6 million project at the Yerevan State University of Architecture and Construction, which includes the establishment of state-of-theart laboratories that will be the most modern facilities of their kind in the region.
From April 11 to 13, 2011, Li Changchun, a permanent member of the Politburo Standing Committee of the Communist Party of China, visited Armenia.
In 2010, Craig Barrett, former chairman and CEO of Intel, became the first recipient of the Armenian President's Award for Significant Contribution to IT Development. The 2011 recipient was Apple cofounder, Steve Wozniak.
The 14th International Tchaikovsky Competition took place in Moscow and  St. Petersburg from June 14 to July 2, 2011. Armenian cellist Narek Hakhnazaryan was honored with the gold medal in his category, as well as the viewers' choice award.
Yerevan's 2010 World Music Festival included appearances by some of rock's most legendary performers: Deep Purple, John McLaughlin and the 4th Dimension, Jethro Tull frontman Ian Anderson, and guitarist Angelo Debarre.
Armenia's 11-year-old Vladimir Arzumanyan won the 2010 Junior Eurovision Song Contest in Minsk, Belarus.
On October 21, 2008, jazz legend Al Jarreau gave a solo performace at the Spendiaryan State Academic Opera and Ballet Theatre, as part of the "Armenian Jazz 70" concert series.
The Yerevan Perspectives Music Festival included performances by world-renowned musicians and musical ensembles, such as Goran Bregovic, Joe Cocker, the Royal Philharmonic Orchestra, and the Borodin Quartet
The Armenian men's chess team is one of the strongest in the world. They won two Chess Olympiads in a row: 2006 in Turin, Italy and 2008 in Dresden, Germany. Then in 2011, they went on to win the World Championship in Ningbo, China.