The 8th of March in Armenia – International Women's Day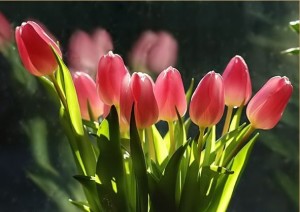 Spring by its colors and freshness fills our hearts and souls with new hopes, warmth and great expectations of life. Spring makes us feel happy also with its holidays and victories. One of the most beautiful holidays is one which is celebrated in March, the international day of women. This day is especially expected by girls and women who look forward to this holiday impatiently. The holiday has a long history.
Sourced as a day of protection of working women's rights and then being declared as women's national day in different countries now it has reached to our days as the women's international holiday which is solemnly celebrated all over the world. The holiday of women has been celebrated still in Ancient Rome. The Romans glorified their matrons–free and married women, who received presents from their husbands, who in their turn spare no efforts to surround their wives with great love and attention. The bond-women were also granted by presents and they had a right to have a rest on that day. Women dressed in their best cloths and wearing aromatic wreaths on their heads visited the temple of Vesta who was the protector of family happiness.
Later the first events connected with formation of the holiday took place on March 8 in 1857 when the women working in the textile factories of New York City organized a procession for defense of their rights. Half a century later, on the same day the members of Social-democratic organization of New York organized a demonstration for the protection of women's rights, after which in 1909 the American Social Party declared the last Sunday of February women's national day.
The next historical stage in the formation of the holiday took place in Copenhagen in 1910 when during the second socialistic international conference socialist Klara Tsetkin offered to make the holiday annual. By Elena Griberg's suggestion, who was the member of Social-democratic Party, the holiday for the first was officially celebrated on March 19 in 1911 in 4 countries: Austria, Germany, Denmark and Switzerland. In 1977 UNO proclaimed the 8th of March Women's International Day after which this holiday is celebrated in all the countries of the world.
This beautiful holiday has been celebrated for a century now but it was born as a challenge for the protection of women rights. Still at the beginning of 20th century women could gain this success due to strong will and purposefulness. In Armenia the 8th of March is officially celebrated since 1921. But in Armenia women enjoy not only the international day of women but also a whole holiday month till the 7th of April as the month of glorification of women and beauty.