Rural tourism and ecotourism in Syunik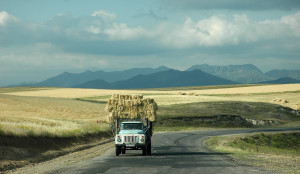 Rural tourism and ecotourism are among the most interesting ways to exp\ore Syunik and its protected nature areas while fostering local community's development. A range of small hotels and guesthouses in the larger urban centers cater to the needs of the most demanding visitors, while a home stay in a village offers the chance of experiencing the local way of life and traditions.
Shikahogh State Reserve organizes tours for individuals and small groups of up to five in the Mtnadzor area, and up to ten elsewhere in the reserve and Plane Grove Sanctuary. The peak period runs from June to October. There are currently five different routes, most of which are suitable for hiking and horseback riding, off-road vehicles being allowed only within prescribed areas. Daily tours include visits to the main natural and historical sites at the villages within the Reserve. Overnight stays inside the reserve and sanctuary are not allowed but can be arranged in the local villages that also hold tourist attractions such as traditional livelihoods, ancient churches and buildings. Lodging is available at the Shikahogh State Reserve visitors center.
Hovik Nourijanyan organizes expeditions to Khustup from Vachagan village and can provide guides, horses or mules, food, and everything else needed for a one-day expedition. They can also organize seven-day expeditions. Overnight stays can be arranged at Hovik's B&B in Vachagan village or outdoors-up to 20 tents can be provided and set up in Koulu, on the bank of Vachagan River.
The NGO Women's Resource Centers located in Goris, Kapan and Meghri are another way to connect with local communities and foster sustainable rural development. These centers provide tourist information, organize tours to local attractions, and sell high quality handicrafts, carpets, souvenirs and arts produced by local women. Tours to workshops of local artists and artisans can be arranged.