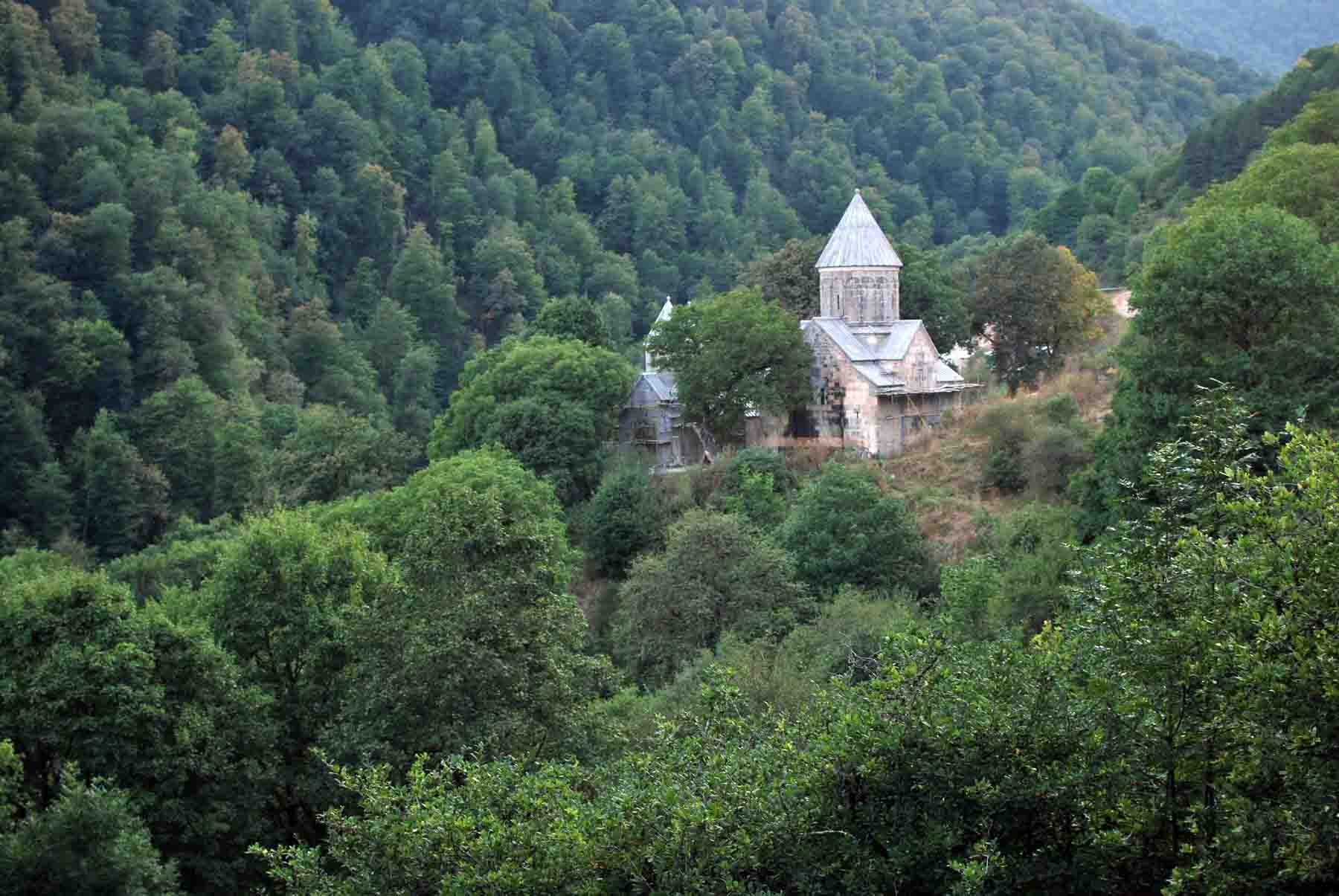 The Best Holiday Center in Armenia
It is said that once a little boy named Dili was lost in the forest. His mother was looking for him for a long time crying Dili jan (dear)! Dili jan! After that the place was called Dilijan. Dilijan is one of the heavenly places of Armenia: full of historical, cultural and natural monuments, rivers and small lakes, surrounded by Alpine meadows and virgin forests, mighty mountains and deep gorges, picturesque rocks and caves.
Dilijan is situated in Tavush region in the valley of the river Aghstev at the height of 1250-1500 meters. The place name Dilijan was first mentioned in the territory notes of French traveler Jan Sharden in 1666. During the rule of Arshacides Dynasty or Arshakuni Dynasty (І-V centuries) the territory of Dilijan was a royal hunting place and was known as Hovk which meant "the place of coolness". Now Hovk is the name of one the summits of the mountain chain of Kayen which is 2207 meters high and stretches from Haghartsin to Ijevan. Dilijan also presents one of the two national parks of Armenia, the area of which occupies the middle stream of Aghstev river surrounded by the mountain chains of Bazum, Ijevan, Murghuz, Pambak and Areguni. The territory of the national park covers about 470 monuments, including famous monasteries of Haghartsin, Goshavank, Aghavnavank, Matosavank and Jukhtak which are the perfect buildings of Armenian medieval architecture.
Being surrounded by thick forests and high mountains these monasteries seem to be inaccessible with their unique beauty. For many millenniums Dilijan has been one of the cradles of the mankind. As a result of excavations it turned out that people had settled here since the Bronze Age. During the excavations various things were found such as bronze dagger, jugs, bracelets and rings, iron spares which are preserved both in the museums of Armenia and in Hermitage.
Dilijan is famous for its forests where the majority of trees are oak trees, beech trees and pines. One of the most interesting and amazing forests is the small forest of fir trees called "tipsy wood" which immediately attracts the visitors' attention as if inviting them to take part in "the feast". Due to the mild climate, mineral waters, cool and healthy air Dilijan is one of the best health-centers and holiday places in Armenia.
Dilijan city has rich cultural traditions. Here at every step you can see old and beautiful buildings, numerous sculptures. Moreover, in the workshops and museums you can see unique samples of Armenian folk art. The masters of Dilijan preserve the traditions of Armenian folk art delighting the visitors with their works. With its natural, historical and cultural monuments, marvelous and unique landscapes Dilijan presents a paradise where each visitor can feel himself a part of the nature and appear in a real tale.