Martiros Saryan House-Museum to be repaired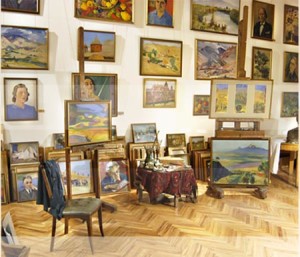 In 2011 12000 people visited famous Armenian painter Martoros Saryan's House-Museum. Ruzan Saryan, Director of the Museum, mentioned that compared with 2010 number of visits in 2011 increased with 1000.
The most interesting visitor of 2011 was Sezh Sargsyan, president of Armenia. During his visit the same issues regarding the Museum were presented. Ms. Saryan mentioned: "The President told that the Museum will be repaired totally and the works will start on March 1. The issue of heating will also be solved". The Museum is closed during winter because of heating.
By the way, Martiros Saryan's House-Museum is going to celebrate painter's 132th anniversary on February 28.