Seventh Golden Apricot International Film Festival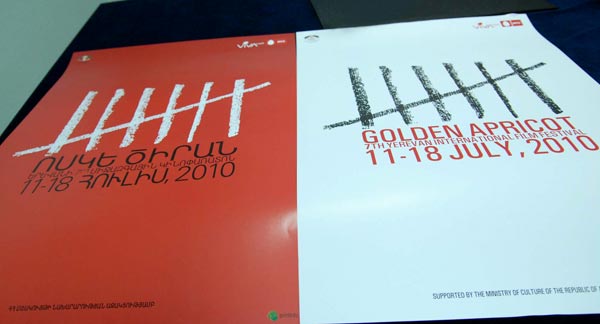 "Seventh Golden Apricot International Film Festival" will again hold 3 competition programs: International Feature Films, International Documentaires and Armenian Panorama. The festival will be held from July 11-18 with the showing of the film "Mayrik" by Henri Verneuil on the director's 90th birthday. According to the press centre the festival has received about 500 applications from 75 countries, among them, the first time in the history of the festival, from Jordan, Nicaragua, Venezuela, Costa Rica and others.
Seventh Golden Apricot will be emphasized with Armenian cinema. A special tribute will be paid to several filmmakers consecrated to Armenian cinema. Director Atom Egoyan will be in Yerevan as well during the festival to participate in events marking his 50 birthday.
Director Serge Avetikian will officially open and close the festival, and his film "The Iceland of Dogs" will officially close the festival ceremony. There will also be celebrations marking the 85th anniversary of director Henrik Malyan, the 80th anniversaries of actors Mher Mkrtchyan and Khoren Abrahamyan, and the 75th birthday of actor Armen Jigarkhanyan, who is still going strong today.
In these summer hot days, "Golden Apricot International Film Festival" will capture everybody's attention. The title may well serve as our impassioned mantra for building cultural bridges and fostering dialogue. This is a great opportunity for people to represent their history and culture, and further build cultural bridges and fostering dialogue.
The festival has become a premier destination for filmmakers of all genres, particularly those advancing universal values of peace, cultural harmony and cross-pollination, and mutual understanding.