Armenian Sculptor David Yerevantsi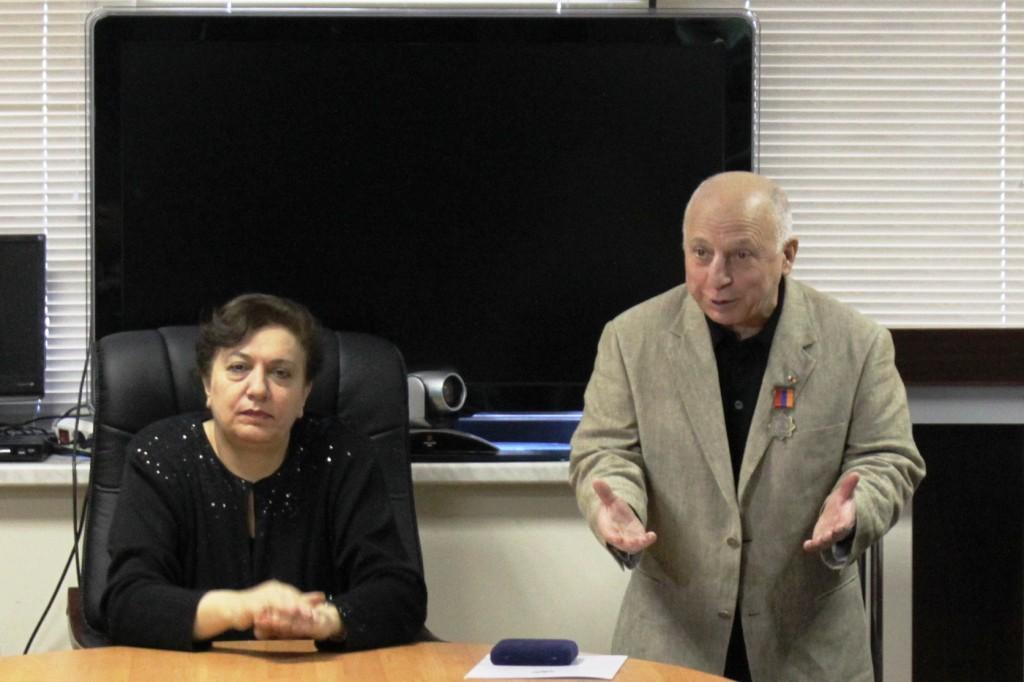 The Winner of "William Saroyan" Medal
David Yerevantsi is one of the artists promoting the introduction and development of Armenian art throughout Diaspora. His contribution to the worldwide presentation of Armenian works is made by the art of the Armenian master, by his statuary. Famous sculptor plays a great role in the preservation, strengthening and development of Armenian traditions and culture throughout Diaspora. The sculptures of David Yerevantsi are found in different countries of the world. For instance, the three works of David Yerevantsi devoted to the Armenian Genocide are placed in Paris and its suburbs. One of these works is the statue of great Komitas who raises his complaint to the heaven just in the heart of France, in Paris. All the works of the talented patriot artist are the vivid manifestations of patriotism. His works has been exhibited in numerous cities, such as Moscow, Vilnius, Prague, Sofia, Berlin, Rotterdam, Paris, Tokyo, etc.
David Yerevantsi was born in Yerevan, in 1940. Still in college years, being a student of Yerevan College of Fine Arts the young sculptor was trying to reproduce the Armenian art. Today we can assume for sure that during many years he has been realizing his intention creating excellent samples of art which present Armenian culture all over the world. Even the fact of living far away from the motherland did not obstruct the sculptor to create patriotic works. And it is not accidental that sculptor David has the nickname Yerevantsi as living far from Yerevan for 40 years he has always been with his native town and has been creating for his homeland. As hosting the famous Armenian artist in her greeting speech the minister of Diaspora of Armenia Hranush Hakobyan mentioned: "He is able to give breath to the stone, to the wood and to the metal creating magnificent works: monuments, statues, wonderful samples of applied arts which decorate both the streets of Yerevan and the streets of many other European cities." The welcoming speech was followed by the award ceremony. On January 10 the minister of Diaspora of Republic of Armenia H. Hakobyan awarded Armenian sculptor David Yerevantsi by the "William Saroyan" medal of Ministry of Diaspora of RA for the contribution to the development of Armenian culture throughout the Armenian Diaspora, accomplishments and achievements.
This award was not accidental, either. In 2009 the statue of William Saroyan by David Yerevantsi was opened in Yerevan. As if it filled the empty corner of the heart of Yerevan decorating the French Square that elapses the surroundings of Opera House. Another work of the author, "Msho Charentir" devoted to the 500th anniversary of the Armenian printing will be solemnly opened in Yerevan on April 23. Proudly celebrating the solemn award ceremony of the son of the Armenian people David Yerevantsi let's wish him new achievements and creation of numerous magnificent works which will continue to decorate our beautiful city.