What Suggests Arminka to Our Visitors not to Miss in Armenia!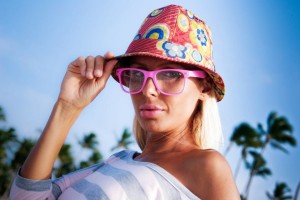 "Each country has its own historical and cultural heritage which is extremely interesting for people", starts Armenian favourite singer Armine Nahapetyan who shares her preferences and suggestions with our visitors. Arminka has started her solo career since 2000 and soon having recorded her first hit "Andzrev" ("Rain") became one of the people's beloved singers. Arminka, a very interesting and acute personality, highly evaluates the role of culture in the life of a nation, "It may be seen too curious of me, but when I am traveling I do not miss any minute or any opportunity to get acquainted with the cultural life of the specific country, and of course, to take part in it, too. It may be visiting museums, open-air concerts, and musical evenings or watching a theater performance. Now our theatres are saturated with new performances. We have many young talented actors and stage directors performing in Yerevan Drama Theater, National Academic Theatre or Chamber Musical Theater. Moreover, almost each summer evening Cascade Complex hosts an open-air concert with our most favorite jazz and folk bands".
Our city – always old and new Yerevan – has many places for the young people to have a nice time. "For young people I can suggest such clubs where our elite and progressive youth are gathering. They can listen to a very tastily music in the restaurant "The Club" that also o ers a good cuisine. Every one can find their favourite jazz, classic and city folk music in Mezzo Classic House Club or in Malkhas Jazz Club, a legendary jazz club in Yerevan", emphasized Arminka.
Surely, the next cultural step that you should make in Yerevan is to visit museums. Any museum in our city is worth admiring but first of all, Arminka suggests visiting Matenadaran to see the ancient and medieval unique manuscripts and books from Armenia and all over the world. "Next museum which I should recommend to our guests is the House-Museum of S. Parajanov. It is another unique Armenian world where you can perceive many things of Armenian legend's life and works. It's also worth visiting some of the art galleries where you can find the works of our talented painters and sculptors. For me, my favorite graphic artist is Rudolf Khachatryan. Frankly speaking, I would acquire one of his precious works at first opportunity".
Spiritual nourishment is essential, but we need other food as well… So, drawing the attention to the essence of food in our life, Arminka believes that the cuisine is also an integral part of a nation's culture. As a great gourmand, who has tasted many dishes of various cuisines, she evaluates the Italian cuisine. "There is no country where I have been and have not tried Italian cuisine; I am fond of tasting Italian dishes everywhere. Fortunately for me and for all the lovers of Italian cuisine, we have several restaurants in Yerevan where it's possible to feel the real taste of Italian dishes, such as Al Leoni, L' Orange, Terazza". For the real gourmandsArminka suggests tasting Armenian traditional delicacies. "You will not get disappointed: in one of the cozy and breezy districts of Yerevan there is a newly opened charming place – Restaurant "Kapela" – where you will find the most exquisite Armenian traditional dishes, and even ancient, almost forgotten dishes of Armenian cuisine".
Though talking about tasty dishes, Arminka has confessed that now she tries to eat only vegetables and has temporarily refused all types of meat… And for vegetarians, Arminka assures that they will not be starving in Yerevan as it is possible to order tasty salads in any restaurant. We found out the most interesting occupation of our gentle singer Arminka: she is fond of doing shopping; especially buying presents for her friends. A wonderful present that Arminka always recommends can be a small Armenian postcard or a gorgeous Armenian carpet. And of course her best advice for our guests is to visit rich souvenir shops adorning both sides of Abovyan Street.
You may ask a question: "where to walk in Yerevan". We tried to get the most exciting answers from Arminka, a real citizen of Yerevan, who introduced her favourite places for walks. "For me, the Cascade Complex has always been, is and will remain the heart of our city. It charms with its buildings, small cafes, boutiques, green walk way, fountains and the beautiful staircase that leads to the Victory Park from where a fascinating view of the
whole city opens before you".
As a kind and attentive mom, Arminka cares for her son's cultural upbringing as well. Little Alex already visits the Center for Child Development in Khnko Aper Children Library. After the classes Arminka takes him to one of the best children cafes in Yerevan – Café Americano. "It is the place where my son finds everything interesting for him and it is great!" Besides, "Americano" is situated near Swan Lake and it is great for both of us to have a little walk along the surroundings of the lake". Moreover, Arminka takes her son for swimming, too, "I am going to put aside my laziness and go for swimming with Alex, yes; I think the best swimming pool for both of us will be the Gold's Gym".
Of course, our young celebrity follows to the strict rules of fashion and tries to work only with experienced designers especially for her stage cloths. Her partner in Armenia is young Armenian fashion designer Arevik Simonyan who is the author of Kivera Naynomis brand. As a woman with deep sense of beauty, Arminka opened her own "Arminka" beauty studio (Saryan 30) where professional hairdressers and image makers will create your own style about which you are dreaming.
"There is a thing that each visitor should feel while travelling in Armenia", added Arminka and suggested "Do not miss your chance to meet the dawn on the shores of Sevan Lake while in Armenia. Excessively beautiful scenery and moments of unforgettable feelings"…
So, we had the pleasure to take an interview with a talented and excessively interesting personality who considers her earnest of success the love for her job, persistence and application to work. In July you can already enjoy Arminka's new song "The Country of Sun" – the hymn of the pan Armenian musical festival "Return".