›
Our guests' reviews on Armenian tours
Dear visitors,

Please, note, that all the reviews on our web page are published without editing, of course, if they don't contradict the accepted rules on writing comments. For the purpose of improving the level of our serviceс as well selection of the best elements for our tour package organization «Barev Armenia» travel agency always encourages its clients to share their opinions on provided services. We highly appreciate this feedback; please, take into consideration, that your personal experience can help other tourists make the right decision.
To leave a review on a certain hotel, itinerary, tour package, site, transport means, restaurant or any other unit, represented on our website, you need just to enter the page of that particular unit.
18 June 2017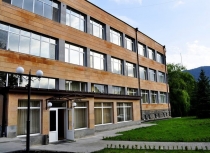 Author : Հրաչ
ես անչապ գոհ եմ այս հանգստեան տնից, գալիս եմ երկրերդ անգամ ու հնարավորության դեպքում նորից եմ այցելելու. Անչապ շնորհակալ եմ սպասարկող անձնակազմից, ճաշարանից, բոլորից
11 June 2017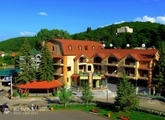 Author : Gayane Harutyunyan
Հյուրանոցը շքեղ է և իր տեսքով,և սպասարկման բարձր որակով: Ես ինքս ցանկանում եմ աշխատել այնտեղ: կարող եմ կուխնյայում և ադմինիստրացիայում:
08 May 2017
Author : Susana Pereira
I want to share with each one of you that come in contact with Barev Armenia a deep appreciation for the professional way they managed our trip. First of all, I want to thank dear Satine for her incredible patience towards me, in order to satisfy all my requests while we were planning it. Even when we faced problems, she was always there to assist us, so I want to express my deep gratitude from the bottom of my heart. Secondly, I want to share my admiration regarding the beauty of both countries. I got so amazed with the wonderful landscapes, the historical places, villages, very friendly people, very tasty food, beautiful music and folk dances, really above our expectations. I highly recommend this tour. I really appreciated our guides Lilit in Armenia and Zura in Georgia, which add so much knowledge to our lovely trip and made us feel at home. Both are very good guides! Thank you so much! Finally, my humble gratitude to our driver Aro from Armenia that made us feel so safe and for his kindness that I shall never forget. For all those that love to travel and get acquainted with new sceneries and culture, this tour should not be missed. I will treasure it forever on my mind. Thank you all! Warm hug
20 April 2017
Author : Svetlana
"I bow my head under your beauties. And kiss them all on crimson lips... A firestone country, an almaz country, a dream country (translated from Russian) !" Those poetic lines by Gorodinskiy still repeat in my mind after visiting your amazing country. Having returned from Armenia not long ago, we already miss the country that had wrapped us with such hearty welcome. And this all was possible thanks to the high quality staff your company has. Gor and Arayik revealed Armenia to us, showing us its pearls and giving us a chance to peep into the pages of its centuries-old history. Thank you for the warm welcome. I would also like to highlight the professionalism and unlimited positivity that Gor possesses. Svetlana and Marina. Nizhnevartovsk
30 March 2017
Author : Светлана
"Я голову пред древностью твоей склоняю. И красоту твою целую в алые уста... Страна-кремень, страна-алмаз, страна-мечта!". Эти поэтические строки Городецкого не выходят из головы после посещения вашей прекрасной страны. Вернувшись недавно из Армении, мы уже скучаем по стране окутавшей нас душевным теплом. И все это стало возможным благодаря высокому профессионализму сотрудников вашей компании. Гор и Араик открыли нам Армению, показав ее жемчужины, приоткрыв страницы ее многовековой истории. Спасибо им за радушное гостеприимство. И особо хотелось бы отметить профессионализм Гора и его неиссякаемую позитивную энергию. Светлана и Марина. Нижневартовск.
26 March 2017
Author : Татьяна Георгиевна Добросклонская
Дорогие менеджеры Барев тур, хочу выразить искреннюю признательность за великолепную организацию тура Мартовская Армения (7-12 марта). Всё было просто замечательно: программа, гостинцы, питание, транспорт. Особую благодарность хотела бы передать вашему замечательному гиду Гору Карапетяну, который не просто увлекательно рассказывает о достопримечательностях, но и прекрасно общается с людьми. Надеюсь, что мне удастся совершить с вами и другие путешествия. Гор говорил, что он водит пешие туры в горы, я бы хотела узнать об этом поподробнее, потому что именно в таком виде туризма заинтересован мой сын, ровесник Гора.
23 January 2017
Author : Супруги Евгений Пугачев и Наталья Огнева
...и дело не только и не столько в географическом положении, согревают прежде всего радушие , гостеприимство и доброжелательность её жителей, великолепие природных ландщафтов и, конечно, неповторимая и незабываемая архитектура не только древних исторических памятников, церквей, храмов и монастырей, но и современных проектов ( чего только стоит один ереванский Каскад !). За последнее время мы побывали в очень многих странах, на разных континентах, и поэтому нам есть с чем сравнивать...Мы привыкли путешествовать самостоятельно, но в этот раз присоединились к группе, и не только не пожалели о принятом решении, но,пользуясь случаем, хотели бы выразить огромную благодарность фирме Барев тур за прекрасную организацию этого увлекательного путешествия. Всё было продумано до мелочей, группа была мобильна и дорожила временем, наш гид, Лилит - настоящий профессионал своего дела, так же, как и водитель Аркадий, и заменявший в один из дней его брат Ашот. Мы получили огромное удовольствие и от гастрономической программы тура и от посещения закромов завода Арарат...Конечно, нельзя объехать всю Армению за 5-6 дней, но у нас и не было такой задачи. Мы твёрдо знаем, что вернёмся сюда обязательно, поэтому при расставании не говорили Армении мнас баров(прощай),а только лишь минч нор хандипум (до новой встречи) и будем ждать, когда вновь сможем сказать Барев дзез, Армения, ну а кто станет проводником в нашем следующем путешествии, догадаться нетрудно - фирма Барев Армения тур и никто другой!
19 January 2017
Author : Юлия Щемелева
Улеглись впечатления о недавнем зимнем отдыхе в Армении и спешу оставить свои восторженный отзыв. В Армении была второй раз и второй раз в нее влюбилась.и прекрасно организованный тур очень этому поспособствовал. По порядку- трансфер без нареканий в обе стороны. Вовремя, хорошие машины, вежливые водители. Гостиница 14-й этаж стала нашим временным теплым домом. Девушки на ресепшен просто чудо. Ни одну просьбу или замечание не оставили без внимания. Всегда с улыбкой. Без всяких доплат просто по нашей просьбе переселили из стандартного дабла в огромный двухкомнатный семейный номер. На Рождество для всех постояльцев гостиницы был устроен праздничный ужин.Сам тур очень насыщенный и продуманный, старается охватить все богатство культурной и религиозной жизни Армении. Огромный привет нашему замечательному гиду Лилит и водителю Аркадию.был момент, что в один из дней турфирма не до конца выполнила условия тура- ужин оказался без фольклерной программы. Так вот следующим вечером всю группу еще раз бесплатно накормили ужином в ресторане уже с программой. Очень показательно. Вообще все обеды- ужины тура были в замечательных колоритных недешевых местах. Каждый запомнился чем- то особенным. На питании турфирма не экономит. Чуть подвела только погода. Холодно для Еревана ( но регулярные дегустации и армянский коньяк делали свое дело), в самом городе постоянная дымка и снежный туман. Зато в горах наслаждались теплым совершенно весенним солнцем Подводя итог- это было одно из самых замечательных путешествий в моей жизни, я уже скучаю по Армении, по ее теплоте, гостеприимству, по ее древним монастырям, по розовому туфу Еревана. Билеты на август уже куплены, присматриваю тур. Уверена, что это опять будет тур Барев Армения
18 January 2017
Author : Alexander
It was a very wise decision we made at the end of 2016 – together with my friends, we referred to Barev Tour and booked a tour called " New Year in Armenia" . As a result, we spent the period from December 30th 2016 to January 7th 2017 travelling in Armenia in a group of 6 people (4 from Kursk and 2 from Moscow. We learnt about the tour agency from the Internet. We liked the webpage and numerous positive feedbacks. The tour was very busy, interesting and well-planned – one could not manage to do more during the New Year week. Everything was planned to the detail – from meeting at the airport and transfer to the airport. (Couch "Mercedes" - the car was comfortable, quiet, clean and virtually new). I want to say a special thank you to our guide Irina and driver Arayik. Irina is a beautiful lady who is pleasant to talk to, and she is undoubtedly the best guide I have ever seen in my life. She could easily answer all the questions of our curious group. I am just impressed by her erudition. Exciting stories about the history of Armenia, its architecture, dishes of the national cuisine and many other talks were a routine during our trips. She was not only telling us those stories, she was also making sure everyone has a great mood. We really urge and ask the company to show appreciation of Irina's excellent working! Though we consider it inappropriate to call what she did a job – Irina was giving a piece of her heart, and we became real friends during the trip. We saw, heard and tasted many interesting things thanks to our guide – one can't count all. Now let me share a couple of words about an excellent driver and interesting communicator Arayik. Arayik jan, thank you very much! We felt in safe hands with you driving on the tough curvy mountain roads of Armenia. Due to the experience that Arayik had we had the chance to enjoy the views of mountains and serpent roads, as well as town and village roads, amazing beauty that surrounded us everywhere in Armenia. The exquisite sense of humor and good mood of Arayik also made our mood! Arayik deserves appreciation from the administration for the job he does as well! It is worth mentioning that the great atmosphere while travelling in the car was achieved by Armenian musicians of various times and styles. Every day the dinner was included in the tour timetable. And we can't but mention that dinner is something special in Armenia. Never were we served the same dish for the second time. Everything was very tasty. The restaurants were of the highest quality – fresh fruits, foods, interesting and various dishes. Still, I want to mention the country restaurants in Areni and Sevan separately – just fantastic. And I almost forgot about the New Year Supper, which was included in the program, in a really interesting place called Kami Music Club. A beautiful evening with live music! It just left us speechless! And thanks to Barev Armenia for the extra bottle of wine on our New Year table free of charge. We visited different regions in Armenia during our trip. ..We will remember all of them forever. I won't even attempt to describe the sights, because I can never do it as beautifully as Irina did, and you'd better come and experience yourself. Our group wants to come back to Armenia , and not just once. Many thanks to the company Barev Armenia and our friends Irina and Arayik in person! P.S. The parallel group, which was travelling simultaneously, was guided by Gor Karapetyan, and our friends describe him as a great guy and super guide!! Gor, warm hellos to you from our group!;)
10 January 2017
Author : Yulia Fil
We have the first working day this year, and I start it by expressing my gratitude to you from my group! Everyone is very contented by your warm welcome, kind people and excellent employees (particularly, guides)! Everything was great, without any delays and miscalculations. Thank you very much))) Cooperation is set, so I will keep on recommending you in the future, too!
| | |
| --- | --- |
| Items : 123, Showed 1 to 10 | |