›
Our guests' reviews on Armenian tours
Dear visitors,

Please, note, that all the reviews on our web page are published without editing, of course, if they don't contradict the accepted rules on writing comments. For the purpose of improving the level of our serviceс as well selection of the best elements for our tour package organization «Barev Armenia» travel agency always encourages its clients to share their opinions on provided services. We highly appreciate this feedback; please, take into consideration, that your personal experience can help other tourists make the right decision.
To leave a review on a certain hotel, itinerary, tour package, site, transport means, restaurant or any other unit, represented on our website, you need just to enter the page of that particular unit.
22 August 2017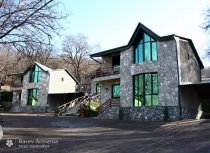 Author : Lucy
The hotel "Villarest" in Dilijan is located among the forests and is a modern building with all necessary facilities. The guys /waiters/ were very welcoming, ready to help and fed up with the senior poor management. But positive part can be limited only with this. The receptionist and the manager /both women/are far from being professionals and carry on everything except for their own responsibilities: like making compliments to each other, coffee drinking, ignoring guests any requests, mixing the rooms and which room should have additional bed according to the payments, waling in the hotel barefooted. The lamps were out of order /even after being informed weren't changed/, no room service at all /the guest should go, ask, send the staff an "invitation" in order to have clean towels and room after askng and calling at least twice/. No fixed swimming-pool and the moble one is dirty/even if the water is changed it takes about 4 days/. Really, if the owner of this hotel takes care of his financial means please recruit experienced and skilled staff /at least having moral, ethicfeatures not to ignore guests and walk barefooted/.
20 August 2017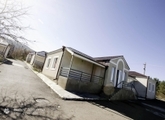 Author : Sophia
VERY BAD SERVICES VERY DIRTY ROOMS VERY BAD MENU
15 August 2017
Աղստևի ափին դղյակս լիներ...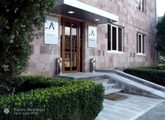 Author : Անահիտ
2017-ի օգոստոսի 10-14-ը ես և հայրս հրաշալի օրեր անցկացրինք «Դղյակում»: Հարմարավետ, մաքուր սենյակ, խաղաղ ու հաճելի մթնոլորտ, համեղ, թարմ, առատ ու բազմազան սնունդ: Հատուկ շնորհակալություն աշխատակազմին` ուշադրության, հոգատարության համար: Ուրախալի է, որ երիտասարդներ են աշխատում սպասարկման ոլորտում. ողջույններս շատ բարի, հոգատար երիտասարդին` Էմիլին: Հարգանքներս և բարով մնացեք:
02 August 2017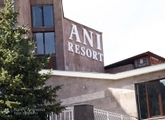 Author : Anna
Ես ճիշտն ասած նաև ակընկալում եմ պատասխան: Հյուրանոցի ներսում Բիլայն կապը գրեթե չի գործում: Գործնականում անհնար է կապվել այս հյուրանոցում հանգստացող հարազատներիս հետ: Քարե դարում չենք ապրում, կարծում եմ բարդ չէ շտկել կապի խնդիրը: Նման բան չէի տեսել նույնիսկ ամենահեռավոր գյուղերում: Ինչպես կարող է բավական թանկ հյուրանոցում պարզ հեռախոսային կապը պարզապես չաշխատել:
01 August 2017
Shocking and bad attitude of sales girl in Arine Wine Factory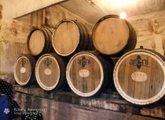 Author : Nikos Katzenzakis
Since we arrived to Armenia we were planning to go and visit this wine factory. It cost us some 100 USD for transportation and 2 hours driving to reach there. The factory settings looks good and well organized to receive guests. There was a lady presented various types of wine, and offered testing several varieties of red and white wine. Things were fine so far. We were a group of 15 and bought 25 bottles. Once we paid and we asked to try another type of semi dry wine. The sales girl started shouting and almost kicking us out!! When we asked why, she said you already bought and you keep asking for other wine to try!! It was, too rude and impolite from her. When I asked her to make her voice lower, she started screaming. I do regret to visit that place, it was embarrassing in front of tourist from many countries. When we went back to Yerevan. I found that their prices were double than the most expensive supermarket in the town. I do love Armenia and hope people can work better to improve their manners to attract more tourist for this beautiful country.
19 July 2017
Author : Lynne Assi
The tour was wonderful! We would like to thank you and Aharon for making it an unforgettable vacation. We had a great time. Concerning the accommodations, the hotels and b&b in the villages were great (rooms and breakfast). We have some comments regarding Anush Hotel in Jermuk where the staff were not welcoming and friendly and Cascade Hotel in Yerevan which was below expectation (very loud noise from adjacent rooms, very loud noise and vibration from Elevator, bad WIFI connection and disappointing Breakfast). However, the other hotels in the villages were amazing. Specially Casanova Inn. Regarding the tour, it was very well organised and met our goals. We appreciate your time for organising it. We loved the fact that we were exploring different areas in Armenia. However, it has a lot of Monasteries (which we got bored of during the last couple of days) and the Pottery Workshop, Wine Tasting, Cognac Tasting and similar activities were ok but not amazing. We could have skipped them. However, the hiking treks and trails were breathtaking and amazing!! Last but not least, our guide Aharon was amazing!! He was doing the impossible to make us happy and make the trip unforgettable. He is greatly recommended for future tours. He was taking care of every detail and he was leading us and guiding our tours in a best way possible. He was even doing some changes in the basic tour based on our preferences. He is highly appreciated!! Again, I would like to thank you for your efforts and attached you may find some of our many many pictures. Cheers, Lynn
18 June 2017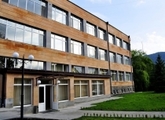 Author : Հրաչ
I am absolutely content with this holiday home, I come back for the second time and if I can, I will visit again. Thank you very much for the service staff, from the cafeteria, all of them!
11 June 2017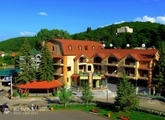 Author : Gayane Harutyunyan
The hotel is luxurious and with its high quality service. I want to work there. Can I go in and out of the administration?
08 May 2017
Author : Susana Pereira
I want to share with each one of you that come in contact with Barev Armenia a deep appreciation for the professional way they managed our trip. First of all, I want to thank dear Satine for her incredible patience towards me, in order to satisfy all my requests while we were planning it. Even when we faced problems, she was always there to assist us, so I want to express my deep gratitude from the bottom of my heart. Secondly, I want to share my admiration regarding the beauty of both countries. I got so amazed with the wonderful landscapes, the historical places, villages, very friendly people, very tasty food, beautiful music and folk dances, really above our expectations. I highly recommend this tour. I really appreciated our guides Lilit in Armenia and Zura in Georgia, which add so much knowledge to our lovely trip and made us feel at home. Both are very good guides! Thank you so much! Finally, my humble gratitude to our driver Aro from Armenia that made us feel so safe and for his kindness that I shall never forget. For all those that love to travel and get acquainted with new sceneries and culture, this tour should not be missed. I will treasure it forever on my mind. Thank you all! Warm hug
20 April 2017
Author : Svetlana
"I bow my head under your beauties. And kiss them all on crimson lips... A firestone country, an almaz country, a dream country (translated from Russian) !" Those poetic lines by Gorodinskiy still repeat in my mind after visiting your amazing country. Having returned from Armenia not long ago, we already miss the country that had wrapped us with such hearty welcome. And this all was possible thanks to the high quality staff your company has. Gor and Arayik revealed Armenia to us, showing us its pearls and giving us a chance to peep into the pages of its centuries-old history. Thank you for the warm welcome. I would also like to highlight the professionalism and unlimited positivity that Gor possesses. Svetlana and Marina. Nizhnevartovsk
| | |
| --- | --- |
| Items : 125, Showed 1 to 10 | |