› Reviews
Dear visitors,

Please, note, that all the reviews on our web page are published without editing, of course, if they don't contradict the accepted rules on writing comments. For the purpose of improving the level of our serviceс as well selection of the best elements for our tour package organization «Barev Armenia» travel agency always encourages its clients to share their opinions on provided services. We highly appreciate this feedback; please, take into consideration, that your personal experience can help other tourists make the right decision.
To leave a review on a certain hotel, itinerary, tour package, site, transport means, restaurant or any other unit, represented on our website, you need just to enter the page of that particular unit.
04 May 2015
Author : Milenka
The hiking passed really well, we really enjoyed it! Some of the participants did find the tour more challenging than expected and at some points it felt like some training or experience beforehand was necessary. But besides that it was an amazing experience!
04 May 2015
Author : Артур Ванян
Добрый день. Вчера с сожалением вернулись домой. Спешу поблагодарить Вас за безукоризненно организованный тур. Отдельная благодарность нашим новым друзьям Араику и Роланду [берегите его - истинного проводника национальной культуры]. Еще раз спасибо. Артур.
30 April 2015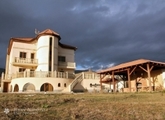 Author : Ольга Аминова
Гостевой дом Цахкунге это пример гостеприимства и высоты кулинарного искусства для многих. Чудесная природа, головокружительные горы. Номера уютные, ванная комната вне конкуренции. Кухня очень вкусная. Это место релакса! Почувствуйте себя в гостях у радушных хозяев. Закажите завтрак в постель для своей любимой. По субботам и воскресеньям насладитесь игрой маэстро -фортепьяно и маэстро- дудук. Официанты - золото ресторана этого отеля. Юра и Ани, успехов и процветания вашему делу и побольше хороших и добрых гостей!!!!
23 April 2015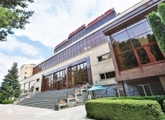 Author : Ripsime
Была в этом отеле в прошлом году, после него побывала за этот год в 3-х 5 ти звездочных отелях, но этот отель не могу забыть. Здесь я действительно отдохнула и никак не пойму, что больше этому поспособствовало; природа, спокойствие, обслуживание или вообще вся аура отеля. У нас была комната люкс, но весь день мы проводили на балконе, свежий воздух, лес, деревья, жалко было терять даже минутку проведя ее в комнате, Обслуживающий персонол также удивил: в прямом смысле слова сдували с нас пылинки, были очень внимательны и обходительны.
01 March 2015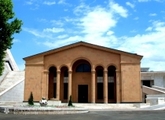 Author : Marianna Vardanyan
Կոմիտասի թանգարանը շատ տպավորիչ էր. Մեսչյանի ճարտարապետությունը, ներքին լուսավորությունը, աշխատակազմը, վերջապես ինքը հավաքածուն… Բացահայտեցինք, որ Կոմիտասը սիրում էր լուսանկարվել, ուներ ֆոտոյով այցեքարտ ու անձնական տիտղոսաթերթ! Մի խոսքով իրոք դեմք էր:
27 February 2015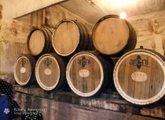 Author : Tiny
may I ask if you need the magnetic stirrer for wine? we can offer for you the good stirrer. could you please tell us your email address so we can send you the pictures and specification?
19 February 2015
Author : Մհեր
Հիանալի բնություն,բարեհամբյուր մարդիկ,համեղ սնունդ.....
27 January 2015
Author : Daria Levina
Барев! Нам очень понравился гид Арег - один из самых лучших гидов за всю историю наших путешествий. Он очень много рассказывал про историю страны и обычаи, и вообще, очень интересный и эрудированный человек:) водители тоже отработал на отлично - никогда не опаздывал и всегда знал, куда ехать:) Экскурсионная программа тоже понравилась. Выбор ресторанов и вообще еда по программе были высший класс!:) Будем рекомендовать вас друзьям, собирающимся в Армению!
21 January 2015
Author : ВЕГА лайф
Хотим поздравить Вас и всю вашу команду с прошедшими праздниками и от души поблагодарить за проведенный тур! Наша группа осталась в восторге от грамотной организации тура и теплого отношения! Именно поэтому, мы не задумываясь решили повторить тур в майские праздники.
13 January 2015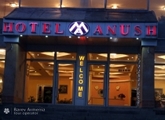 Author : elen
barev dzez es uzum em chshtel mez zangaharel en ev asel vor duk shahel ek germuk gaxakum Anush aroxjaranum hangsanalu uxegir . es uzum em imanal aveli manramans mnalu tex dzer huyranotsum e te voch erb karox enk gal . mnalu texn snundn . inchpes en ays paymannern . irenk asum en amboxjn anvchar e utel knel ev hangsanal u aroxjarani amen inchits ogtvel chisht e ardyok te piti hasnenk u asek eskan sra hamar vcharek eskan nra hamer vcharek xntrum ek asek u kani or e u kani hogov karox enk gal naxorok shnorakalutyun
| | |
| --- | --- |
| Items : 118, Showed 61 to 70 | |