› Reviews
Dear visitors,

Please, note, that all the reviews on our web page are published without editing, of course, if they don't contradict the accepted rules on writing comments. For the purpose of improving the level of our serviceс as well selection of the best elements for our tour package organization «Barev Armenia» travel agency always encourages its clients to share their opinions on provided services. We highly appreciate this feedback; please, take into consideration, that your personal experience can help other tourists make the right decision.
To leave a review on a certain hotel, itinerary, tour package, site, transport means, restaurant or any other unit, represented on our website, you need just to enter the page of that particular unit.
24 August 2015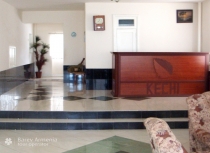 Author : Մերի
Շատ դժդոհ եմ իսկապես սնունդն ահավոր է, ոչ մեկին խորհուրդ չեմ տալիս հանգստանլու գնալ այս հանգստյան տանն:
06 August 2015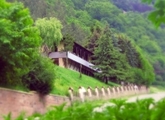 Author : Անի
Շատ հաճելի վայր է: Դրական կողմերից կարող եմ նշել, որ փողոցի մյուս կողմում մի չքնաղ անտառ է , ուր կարող ես զբոսնել ու հանգստանալ: Բացասական կողմը, ըստ իս , այն է, որ գտվում է անմիջապես գլխավոր փողոցի վրա, որի պատճառով աղմուկը շատ է:
05 August 2015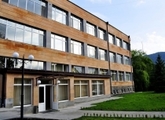 Author : Գայանե Մկրտչյան
Մանկական զբաղմունք չկար`կիսատ-պռատ ճոճանակ ,չաշխատող փչովի բատուտ,փոքրիկ մանկական սեն,յակ`ընդամենը երեք,ոչ ավել երեխայի համար,բակում նստելու ոչ մի հարմարություն,ադմինիստրացիայի անտարբեր վերաբերմունք`սենյակի ֆենը չէր աշխատում,զգուշացնելուց հետո առանց ներողություն խնդրելու խոստացան մեկ ուրիշ ֆեն ուղարկել,մինչև հիմա ուղարկում են:Սնունդը շատ լավն էր:Ձայնամեկուսացումը բալկոններում ահավոր:
01 August 2015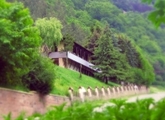 Author : Anna
Շատ հաճելի վայր է հանգստի համար, կան բոլոր պայմանները հյուրանոցի տարածքում ժամանակ անցկացնելու համար, հիանալի լողավազան, զբոսնելու տարածք,համեղ խոհանոց, պատրաստակամ անձնակազմ: Այս ամենի հետ մեկտեղ , լավ կլիներ մի փոքր ավելի ուշադրություն դարձվեր մաքրությանը, վաղուց ի վեր ավելով ու փոշի բարձրացնելով հյուրանոցային համարներ չեն մաքրում:
31 July 2015
Author : Luca Rigon
My father and I have come back home safe and soundly from our Panoramic Tour of Armenia last night. I'd just like to thank you for the amazing organisation of the trip, everything went smooth and as it was planned and we had a great time in Armenia. The guide and the driver were also very helpful and made us discover the most beautiful sights of Armenia. We will definitely recommend BarevArmenia to all our friends! Thanks again, Luca
26 July 2015
Author : Anne Van Hoof
We only returned from Erevan at lunchtime yesterday! I just wanted to add a few words to repeat how satisfied we have been by your services all along. The tour your arranged for us has made our holidays an unforgettable experience and we truly enjoyed the company of Arthur and Gor and the wide knowledge of Armenia Gor shared with us . You have made us discover a fascinating and immensely friendly country. We were just sorry that we had to leave!!!! We have friends who are planning to visit next year and if they look for a reliable agency we will certainly recommend you. Thank you again for the excellent services from our initial contacts early this year until completion of our tour. Kind regards,
20 July 2015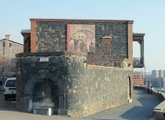 Author : Антон
Я сегодня впервые в жизни был в доме-музее Параджанова Сергея Иосифовича. Да, Клара, я знаю, но лучше поздно, чем... ты знаешь, никогда. Почему я откладывал? Отстань. Лучше послушай. Знаешь, что он был знаком с Апдайком? С Джоном, который написал "Кролик, беги" и "Кентавр". Клянусь тебе. Джон даже подарил ему свой автопортрет, но Параджанов сделал из него коллаж. Вот именно, он взял и разрисовал по-своему автопортрет Апдайка, черт его за ногу! Ты знала, что его коллажи владеют невероятной мистической силой? Стоит просто встать рядом и даже не смотреть на них, как на тебя изливается (да, изливается) какая-то сверхсила искусства. Я тоже не верил, Клара, я тоже как ты смеялся над другими. Это самый странный в мире дом-музей. Потому что он там не жил. Не знаю, почему назвали домом-музеем. Хотя, нет, знаю. Он до сих пор там живет. Ручаюсь.
13 July 2015
Author : Ольга Рудакова
На днях вернулись из Армении, где провели семьей из 5 человек 9 замечательных и запоминающихся дней. Хотим сказать большое спасибо всей команде туриститеской фирмы "Barev Armenia" за хорошую организацию и проведение нашего путешествия по стране, а также лично тур-менеджеру Сатине, гиду-экскурсоводу Гору Карапетяну и водителю Миграну! Гор и Мигран, с которыми мы непосредственно колесили по Армении, внимательные, добрые и чуткие люди, высокие профессионалы своего дела. Благодаря им, мы открыли для себя прекрасную страну с огромным историческим прошлым, заслуживающим глубокого уважения, и хорошим современным настоящим, с чудесными живописными пейзажами гор и равнин, красивой столицей - Ереваном и приветливыми жителями. Нас поразила начитанность Гора и его осведомленность по всем вопросам, несмотря на очень молодой возраст. Он умеет увлечь своим интересным рассказом и зарядить своей неутомимой энергией и душевным теплом. Благодаря Гору, мы полюбили армянские песни и игру на дудуке. Нам очень понравилось все увиденное и услышанное во время экскурсий! После поездки нас переполняют позитивные впечатления и добрые воспоминания об Армении! Спасибо гостеприимной стране и всем замечательным людям, с кем нам довелось там встретиться и познакомиться! С уважением, группа из Казахстана.
12 July 2015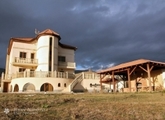 Author : Ваки
Գեղեցիկ վայր, համեղ խոհանոց և բարեհամբույր սպասարկում...
11 July 2015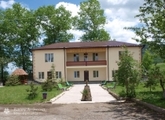 Author : Սամվել, Գայանե
Ս/թ հուլիսի 6-ից 11-ը անմոռաց օրեր անցկացրինք ,, Լոռի հանգստյան գոտում,,: Մեր շնորհակալությունն ենք հայտնում սպասարկող անձնակազմից: Խորհուրդ նրանց, ովքեր ցանկանում են հանգիստն անցկացնել Ստեփանավանում՝ միայն ,, Լոռի հանգստյան գոտում,, լիարժեք հանգիստ կվայելեք:
| | |
| --- | --- |
| Items : 114, Showed 41 to 50 | |