› Reviews
Dear visitors,

Please, note, that all the reviews on our web page are published without editing, of course, if they don't contradict the accepted rules on writing comments. For the purpose of improving the level of our serviceс as well selection of the best elements for our tour package organization «Barev Armenia» travel agency always encourages its clients to share their opinions on provided services. We highly appreciate this feedback; please, take into consideration, that your personal experience can help other tourists make the right decision.
To leave a review on a certain hotel, itinerary, tour package, site, transport means, restaurant or any other unit, represented on our website, you need just to enter the page of that particular unit.
13 September 2015
Author : Gunnar Innvær
Today we had the pleasure of reaching Aragats (south summit 3879 m and west summit 4010 m). Full of admiration and respect of this mythical and impressive mountain and the hospitality of the Armenian people!
02 September 2015
Author : Jonathan and Angela Baulk
Dear Barev Team, Angela and I wanted to write to say a huge thank-you to you and your team for the two amazing tours we had on our recent honeymoon trip to Armenia. We would like to give a special mention to both Sargis and Hrach for making our excursions truly unforgettable. They were both extremely professional and knowledgeable whilst also being very friendly and fun guys to talk to and hang out with. Our driver was great as well- punctual, polite and very good at missing potholes! We would also like to say how much we enjoyed Armenia. It is a truly beautiful country filled with great surprises, awesomes sites, kind people and delicious food. We are already recommending it to our friends and family as a destination and Barev Armenia as the best tour operator to show them around. We wish you continued success. With kindest regards, Jonathan and Angela Baulk
26 August 2015
Author : Natalia Zalibekian
Не отпускает этот странный город. Как старая фотография, как картина под слоем пыли, где черное может обернуться цветным, а цветное -- черным. Живой. И оттого очень острое чувство своей чужеродности. Стоишь, как чучело, между десятью парикмахерскими, и понимаешь, что никогда не выберешь правильную дверь. От этого немного неуютно. Так было со мной в Италии: после шумного, открытого Рима, где владелец лавки сначала пытался объяснить дорогу, а потом "запер" свой магазинчик стулом, чтобы вывести бестолковую беременную на нужный перекресток, мы оказались во Флоренции. В двух Флоренциях: одна топорщилась картами и так резко выделялась на фоне местных, будто нас всех при выходе из автобуса макали в ведро с зеленой краской. Вторая, настоящая, извивалась тесными улочками, кормила кошек рыбой, выставляла лотки с овощами на тротуар, вывешивала полосатые матрасы из окон, вела детей в школу, приветливо улыбалась. И как-то было сразу понятно, что стать своим даже за любовь -- не выйдет никогда. Но есть одно огромное отличие от тех итальянских впечатлений. Это ощущение, что на самом деле нет никакого другого Гюмри, кроме разрушенного целое поколение тому назад. Живой город -- прозрачный рисунок поверх разорванного снимка. Люди без домов, дома без людей. Так невозможно же. Открыть брачное агентство и сводить их, пока ноги не отвалятся танцевать. Хотя я не танцую, бальная книжка осталась у мамы. Странная, неожиданная планировка центра, эти прямые, пересекающиеся под прямым углом улицы, порой внезапно круто забирающие вверх. И сопротивление отдельной застройки: в пику аккуратному квадрату двора вдруг по косой стоит дом, за входной дверью подъезда круто убегает в небо лестница -- как в другое измерение. Кое-где привычные уже глазу оседлавшие друг друга и рельеф дома -- и это больше похоже на вызов. Заброшенные запертые дворы. Вывески из прошлого. Попытки починить настоящее. Несколько тысяч человек без жилья. И недоумение: разве сила в камнях, в прошлом, в символах? Это всего лишь пища, прожиточный минимум. Без человека это все бессмысленно. А человеку без крыши над головой невероятно сложно отгородиться от тьмы. Этот шрам однажды станет таким старым, что перестанет тянуть и привлекать внимание девушек. И город, конечно, отстроится. Созидание и противостояние -- два ветра, которые продувают тебя на перекрестках старого города. Может, потому он и сейчас невероятно красивый, несмотря на. И очень отрезвляющий: как эхо из колодца, в который ты не кричал.
25 August 2015
Author : Надежда Сердюкова
Добрый день, Барев Армения! От лица всей нашей семьи и от себя лично благодарю компанию «Barev Armenia» за прекрасно организованный тур для нашей семьи с 8 по 22 августа 2015 года. Отдельную благодарность за профессионализм, внимание и заботу выражаем Сирануш Саакян, которая спланировала и организовала наш отдых в полном соответствии с нашими пожеланиями на высоком уровне. Нам очень понравилась экскурсионная программа, мы увидели много нового и интересного в Армении. Благодарим нашего гида Гора Карапетяна за интересные экскурсии, внимание к клиентами и профессионализм. Также благодарим нашего водителя Араика, который с большим мастерством и легко преодолевает горные дороги Армении, с ним мы чувствовали себя в полной безопасности. Нам очень понравились обеды, которые входили в наше экскурсионное обслуживание (сельский дом в Арени у Давида и ресторан «Цовацоц» на Севане). Отель «Париж» в Ереване, в котором мы размещались, очень нам понравился: просторные удобные номера, хорошее кондиционирование, великолепное расположение и вкусные завтраки. И, конечно, благодарим за отдых в санатории «Армения» в Джермуке, от которого мы в полном восторге. Нам понравился и сам курорт Джермук и, конечно, санаторий «Армения». Отличное питание, комфортабельные номера, внимательный персонал, хорошее лечение – все было просто здорово! В санатории создана настоящая курортная атмосфера, позволяющая расслабиться и отдохнуть. Мы очень хорошо отдохнули и оздоровились, обязательно будем рекомендовать санаторий «Армения» и курорт Джермук нашим знакомым и клиентам. Планируем обязательно вернуться еще и еще раз! Большое спасибо за Вашу работу и внимание к нам! Успехов и процветания Вашей компании!!!
24 August 2015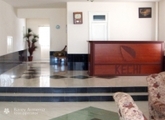 Author : Մերի
Շատ դժդոհ եմ իսկապես սնունդն ահավոր է, ոչ մեկին խորհուրդ չեմ տալիս հանգստանլու գնալ այս հանգստյան տանն:
06 August 2015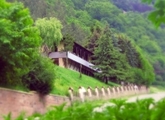 Author : Անի
Շատ հաճելի վայր է: Դրական կողմերից կարող եմ նշել, որ փողոցի մյուս կողմում մի չքնաղ անտառ է , ուր կարող ես զբոսնել ու հանգստանալ: Բացասական կողմը, ըստ իս , այն է, որ գտվում է անմիջապես գլխավոր փողոցի վրա, որի պատճառով աղմուկը շատ է:
05 August 2015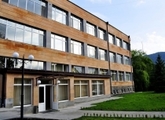 Author : Գայանե Մկրտչյան
Մանկական զբաղմունք չկար`կիսատ-պռատ ճոճանակ ,չաշխատող փչովի բատուտ,փոքրիկ մանկական սեն,յակ`ընդամենը երեք,ոչ ավել երեխայի համար,բակում նստելու ոչ մի հարմարություն,ադմինիստրացիայի անտարբեր վերաբերմունք`սենյակի ֆենը չէր աշխատում,զգուշացնելուց հետո առանց ներողություն խնդրելու խոստացան մեկ ուրիշ ֆեն ուղարկել,մինչև հիմա ուղարկում են:Սնունդը շատ լավն էր:Ձայնամեկուսացումը բալկոններում ահավոր:
01 August 2015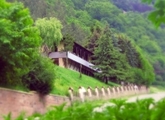 Author : Anna
Շատ հաճելի վայր է հանգստի համար, կան բոլոր պայմանները հյուրանոցի տարածքում ժամանակ անցկացնելու համար, հիանալի լողավազան, զբոսնելու տարածք,համեղ խոհանոց, պատրաստակամ անձնակազմ: Այս ամենի հետ մեկտեղ , լավ կլիներ մի փոքր ավելի ուշադրություն դարձվեր մաքրությանը, վաղուց ի վեր ավելով ու փոշի բարձրացնելով հյուրանոցային համարներ չեն մաքրում:
31 July 2015
Author : Luca Rigon
My father and I have come back home safe and soundly from our Panoramic Tour of Armenia last night. I'd just like to thank you for the amazing organisation of the trip, everything went smooth and as it was planned and we had a great time in Armenia. The guide and the driver were also very helpful and made us discover the most beautiful sights of Armenia. We will definitely recommend BarevArmenia to all our friends! Thanks again, Luca
26 July 2015
Author : Anne Van Hoof
We only returned from Erevan at lunchtime yesterday! I just wanted to add a few words to repeat how satisfied we have been by your services all along. The tour your arranged for us has made our holidays an unforgettable experience and we truly enjoyed the company of Arthur and Gor and the wide knowledge of Armenia Gor shared with us . You have made us discover a fascinating and immensely friendly country. We were just sorry that we had to leave!!!! We have friends who are planning to visit next year and if they look for a reliable agency we will certainly recommend you. Thank you again for the excellent services from our initial contacts early this year until completion of our tour. Kind regards,
| | |
| --- | --- |
| Items : 118, Showed 41 to 50 | |